As a self taught jeweller I know that jewellery making appears a little daunting, but it is also one of the most therapeutic and rewarding hobbies that I have embarked upon. Obviously, this hobby has now turned into a full blown business selling via various online and offline outlets, but still just as enjoyable as the day I started.
After several years of customers asking if I would 'show and tell' how the jewellery is made, I am now offering mini workshops for you to learn something new, or just a little 'me' time and leave with something that you have made by hand. There is a maximum of 3 spaces per workshop date, so it would be great to bring a friend or two.
I have been making wedding bands for several years now, and is always a pleasure to know that the bespoke rings have added a special touch to the wedding day planning. Therefore I am pleased to offer Wedding workshops also, where you can create your bespoke wedding bands in 9ct, 14ct and 18ct gold as well as sterling silver.
My core business is my online shops, fairs and markets, so availability of the workshops will vary accordingly. Please email us at [email protected]
Address:
Art House, Grafton Quarter, Grafton Road Croydon CR0 3RA - 10 mins walk from West Croydon station or near Ikea and Purley Way.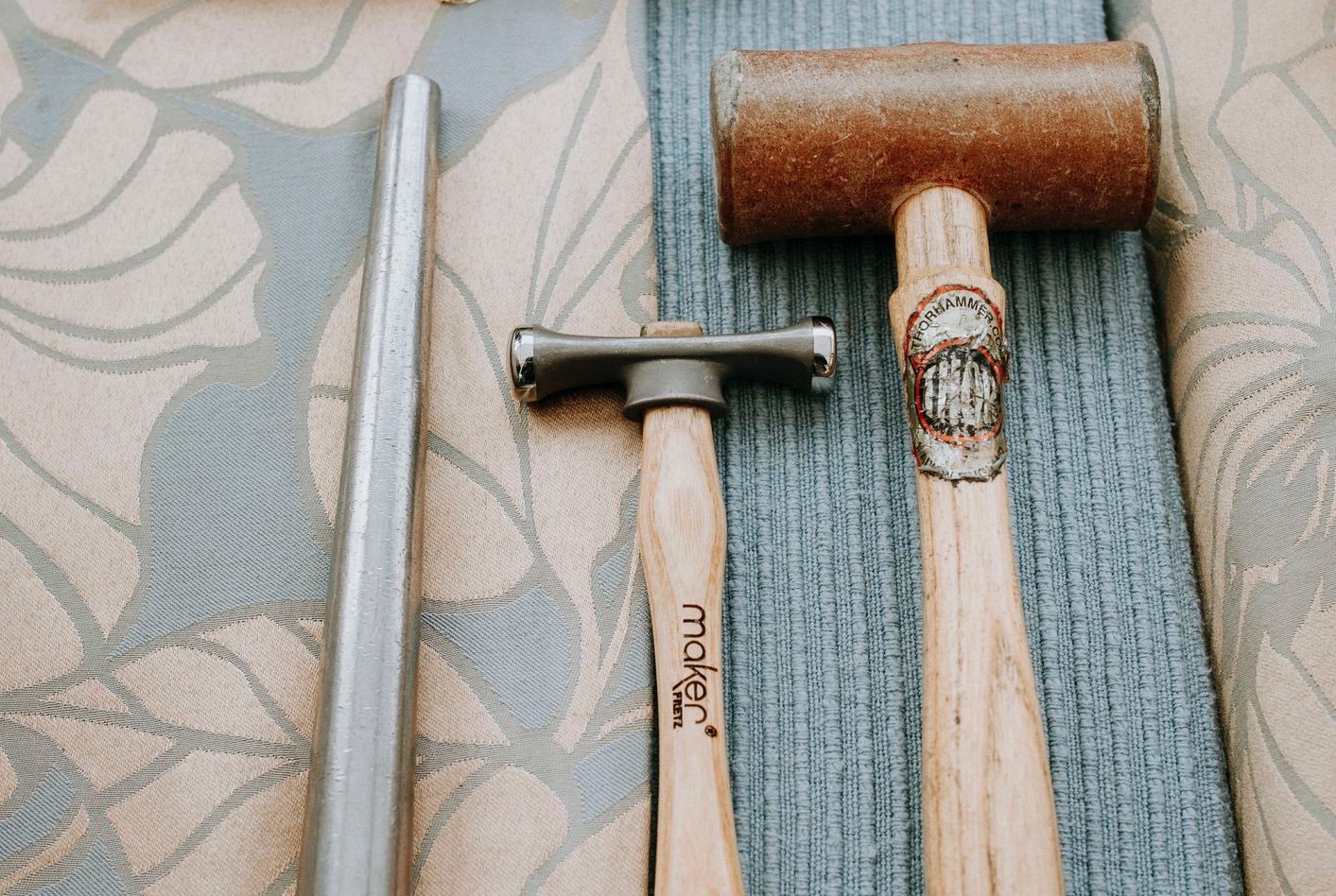 Learn the basics of silversmithing with this workshop. You will make one of our popular Knot rings and a plain or textured stacking ring that you can also personalise. Select the workshop dates from our online shop.
Why not extend those special moments with making your own wedding bands. Hallmarked by the London Assay Office with our makers mark. Please contact us at [email protected] to discuss your requirements. We can then confirm the dates that suit you best, and provide you with an accurate quotation.